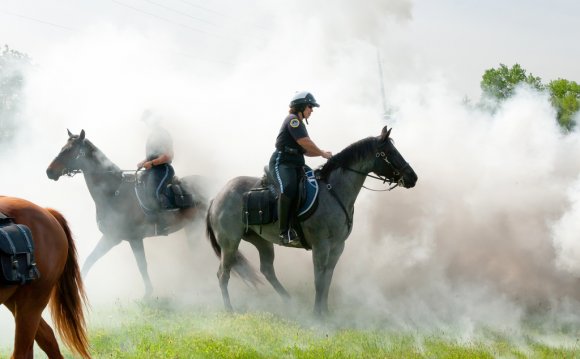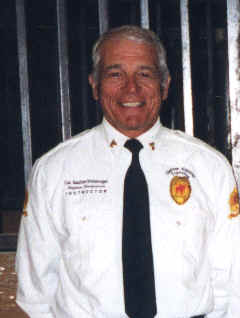 Col. Gaston Vintevogel Ret.
Retired from the Belgian Gendarmerie (National Police) after 32 years of service. He supervised the country's 275 member Calvary Unit, specializing in crowd control and anti-terrorism.
Gaston commanded the Royal Mounted Escort, a ceremonial mounted unit consisting of 135 horses and riders. He also served as Secretary General of the Belgian National Equestrian Federation, as well as Chief of the Belgian Equestrian Team for the 1996 Olympic Games, held in Atlanta, Georgia.
Gaston has competed Internationally in Stadium Jumping, 3-Day Event, and Dressage, as well as instructing the same.
He has been teaching Mounted Police schools and clinics in the United States since 1994. His specialties are equitation, crowd control and selection of the police horse.
Sgt. Austin Provost
Retired Lieutenant from the Lafayette Police Department in Lafayette, Louisiana. A 20 year veteran of the department, Austin retired as the Mounted Unit Supervisor and trainer. He was involved in the development and creation of the departments mounted unit in 2005 and has since had the privilege of having his unit be the model for other units in the state of Louisiana.
Austin has served as a patrol officer, was a member of the "ACTION" Unit, (a specialized unit focusing on controlling drugs and prostitution in the high risk areas of Lafayette) and was a member of the SWAT team for 14 years.
He retired from the SWAT team in 2007 but he continues his involvement with the team in an instructional capacity as firearms instructor, sniper instructor, and rappel master.
On a personal note, Austin has personally owned, raised and trained horses for over 25 years. In that time, he has spent many hours learning all he can about horses. His specialty is equine psychology. He also provides riding lessons and horse training to individuals in the private sector, specializing in horses with bad habits, or who are suffering from fears due to previous bad experiences.
Source: www.mountedpolicetrainingacademy.com
INTERESTING VIDEO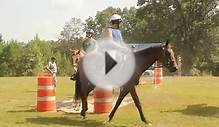 Oxford Mounted Patrol Training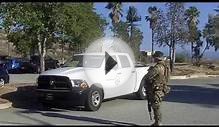 09 21 Mounted Patrol Training at FTX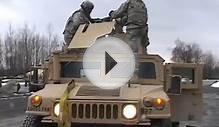 1-87IN Global Response Force Training (Mounted Patrol and ...
Share this Post