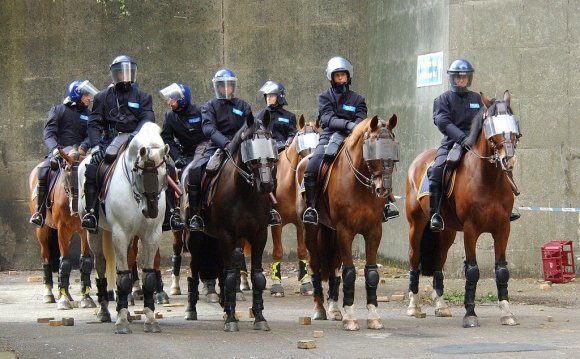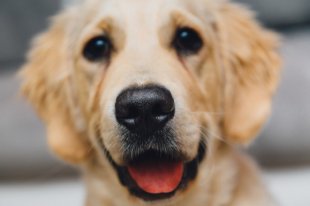 If you love animals then chances are that your dream job involves looking after them, and the good news is that there are lots of career options.
To celebrate World Animal Day on 4 October, we've put together a list of some animal jobs and given some tips and advice on how to get them.
Animal jobs are very competitive so it's important to give yourself a good head start by showing that you're committed to a career with animals – getting relevant work experience or doing some volunteering are perfect places to start.
Working with animals is also hard work – it's usually quite a physical job, with long, antisocial hours and, particularly if you're working with poorly or neglected animals, it can be very upsetting.
Plus while some animal jobs are well paid (like being a vet), many (like a groom or animal care assistant) pay the minimum wage, especially at the beginning while you're getting experience, so you'd be doing it for the love of animals rather than the money.
But if you're prepared to take all of that on, it can be one of the most rewarding careers out there. So read on and explore your options:
Veterinary surgeon
This is one of the first things people think of when exploring jobs with animals – and being a vet is the number one dream job for young girls, according to a recent survey by reed.co.uk. There are around 20, 000 registered vets in the UK.
Becoming a vet involves a lot of studying – you'll need to go to university and take a veterinary degree, which lasts at least five years (it's six years at some schools).
Current universities approved by the Royal College of Veterinary Surgeons (RCVS) are Bristol, Cambridge, Edinburgh, Glasgow, Liverpool, Nottingham and London's Royal Veterinary College.
Entry requirements are high – they vary depending on the university but generally you'll need to have at least two As and a B (some want three As), and you'll need to have studied biology and one or two subjects from chemistry, physics and maths.
You'll also need to have at least a grade C (again some expect an A) in English language, maths and science at GCSE. Some unis will consider applicants who have a distinction in vocational qualifications, like the BTEC Diploma in Animal Science.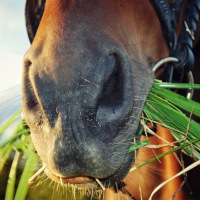 All universities will want to see that you've done some work experience with animals before you apply – so get in touch with your local vet practice, animal hospital or farm to see if you can help out.
For more information about becoming a vet, have a look at the RCVS website. Also check out our 60-second interview with a student vet.
Veterinary nurse
Veterinary nurses work alongside vets, helping to care for patients, and daily tasks include feeding and treating animals, and cleaning out kennels.
You could find yourself working at a private veterinary practice, an animal hospital or for a pet charity like Blue Cross or PDSA.
Entry requirements are not as tough as they are for vets. You'll need to get a level three diploma in veterinary nursing and you can do this either full time or as an apprentice, earning while you learn. It takes two to three years.
You'll need at least five GCSEs at grade C or above, including English language, maths and a science subject, or an animal nursing assistant or veterinary care assistant qualification.
Animal care assistant
Most animal charities have animal care assistants (or a similar role), whose job it is to look after rescue animals. This could be any type of animal: dogs, cats, horses, rabbits, chinchillas, hamsters, degus, you name it!
Daily work includes cleaning kennels/hutches, feeding animals, helping to administer medication, walking dogs, grooming cats and making sure that all the pets get some love and attention. You may also deal with members of the public who come to the centre looking for a new pet.
Animal behaviourist
Animal behaviourists work with pets and their owners to help with any problems –from nervous, anxious or aggressive pets to house training issues.
Some animal charities employ behaviourists to work with rescue pets and rehomed animals, but there are also many who work privately on referral from a vet.
Source: successatschool.org
INTERESTING VIDEO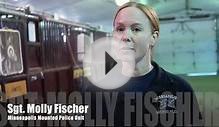 Mounted Police Fundraiser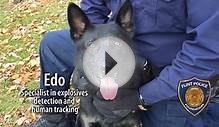 Flint Police Foundation :60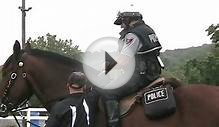 Fall Festival Benefit Show - Mounted Police Demonstration
Share this Post