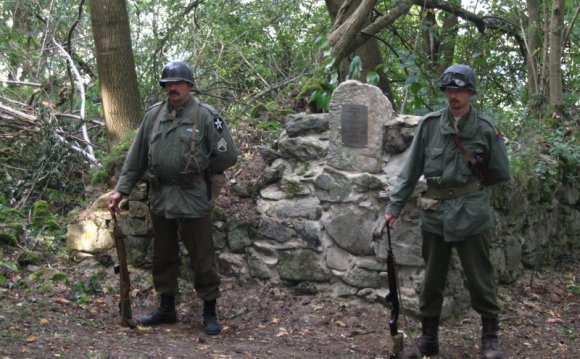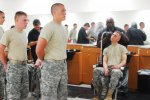 FORT BENNING, Ga., July 5, 2011 - More than 65 recent high school graduates turned Soldiers are the first cavalry scouts to train at the Armor School on Harmony Church.
The Soldiers, who completed the first part of their split-training option - attending basic combat training after their junior year of high school - will now begin eight-week advanced individual training with E Troop, 5th Squadron, 15th Cavalry Regiment. All of the trainees completed their basic combat training at Fort Knox, Ky., in 2010.
The trainees were transported by buses to the 194th Armor Brigade from the 30th Adjutant General Battalion (Reception) after four to six days of in-processing.
Pvt. Mitchell Motley said he chose the split-training option to get into the military quickly. Motley signed up for the National Guard in his home state of Washington. He trained with his home unit one weekend a month while finishing his senior year of high school.
Capt. Justin High, commander of E Troop, said the option to split up their training can also help college students.
"It fast-tracks some of the National Guard Soldiers and works well with the college students who happen to have scholarships and such to make sure that they can come into the military, serve their country as well as continue their personal and professional education, " he said.
"We give them combatives, we get them physically fit, we get them to be able to engage targets with their rifle - but we also hit hard on the Army values, " High explained. "That's a big thing, we get Soldiers from all over the country with different norms, different customs, different values and beliefs and we bring them in as raw civilians and we turn them into Soldiers."
"So at the end of the basic combat training, they are considered Soldiers. And today (Thursday) is when they start their training to become cavalry scouts, " he said.
The lapse of almost a year between completing BCT and now going into AIT didn't faze Motley because his other training helped him prepare for what was to come, he said.
Pfc. Jacob Folkestad, an Idaho National Guardsman, said his reason for wanting to become a 19D was to become the "tip of the spear." But, the months between intensive training required "keeping your mind in the right place, " he said.
"That's what makes being in the National Guard so difficult, " he said. "There is no one there during the rest of the month to keep you focused and keep you motivated. You have to do it on your own."
After the buses arrived at the regiment's barracks, the trainees were met with what drill sergeants term a "shark attack."
Drill sergeants hustled the trainees off the buses and into formation. Sgt. 1st Class Jeromy Lawton, a drill sergeant, said the shark attack helped to establish the drill sergeant and Soldier relationship.
"We basically introduce ourselves and let them know that we are in charge, " he said. "We give them standards and we show them that we have standards and discipline "
Within minutes of arrival, the trainees have two minutes to dump their bags.
"We hold them to that, " Lawton explained. "If they don't meet it, there are consequences for those actions - for not meeting the standards."
He said punishment for not meeting the standards included push-ups or corrective training to help meet the standard. Overall, the drill sergeants want the trainees to learn from their problem areas and be able to correct them, he said.
During the eight-week AIT, the Soldiers will learn the basic skills needed to become Armor cavalry scouts, such as the fundamentals of reconnaissance, weapons maintenance and vehicle maintenance.
The 5th Squadron, 15th Cavalry Regiment, is part of the 194th Armor Brigade, which is one of two Armor training units that moved from Fort Knox, Ky., to Fort Benning as part of Base Realignment and Closure. The brigade uncased its colors alongside the 316th Cavalry Brigade June 20 at Brave Rifles Field.
Source: www.army.mil
INTERESTING VIDEO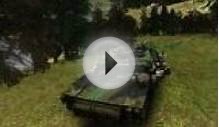 Metal Cavalry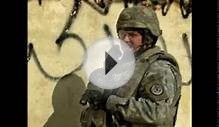 Army Cavalry Scout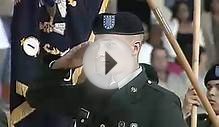 What is a Cavalry Scout?
Share this Post