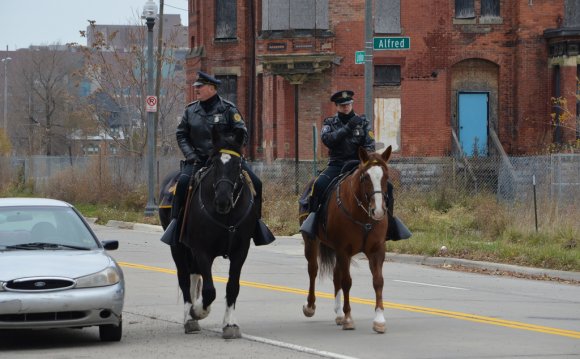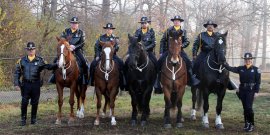 Photo Copyright © 2015 The Detroit Public Safety Foundation
VISIT
Detroit Mounted Police at

Palmer Park.
The Detroit Police Department's Mounted Police Division, one of our country's oldest, was established in 1893. At its peak, the Division had 5 barns, 80 officers and more than 60 horses. Today, DPD's Mounted Police operate from one barn in Palmer Park and have 5 horses. They patrol 365 days a year, weather permitting.

Look for DPD's Mounted Police at all of Detroit's major sporting, cultural, family events and parades. They also patrol Detroit's neighborhoods, its universities, Midtown, Downtown, Eastern Market, major parks and shopping centers. Mounted Police demonstrations can be arranged by schools, churches and other organizations.
Your tax deductible donations to the DPSF can help keep Detroit's Mounted Police in the saddle.
Consider sponsoring one of DPD's horses. Your annual gift of $7, 500 will feed and care for a horse for one year. In return for your contribution, your name will be put on the horse's stall. You'll also have photo opportunities with the horse and be invited to participate in special events that feature DPD's Mounted Police.
Additional information and updates on the Detroit Mounted Police can also be found on their Facebook page.

The Detroit Mounted Police are located near the log cabin and Lake Frances at 910 Merrill Plaisance,


Source: www.peopleforpalmerpark.org
INTERESTING VIDEO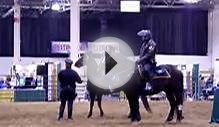 Detroit Mounted Police demo Part 2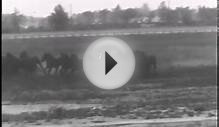 Detroit Mounted Police
Detroit Mounted Police demo
Share this Post