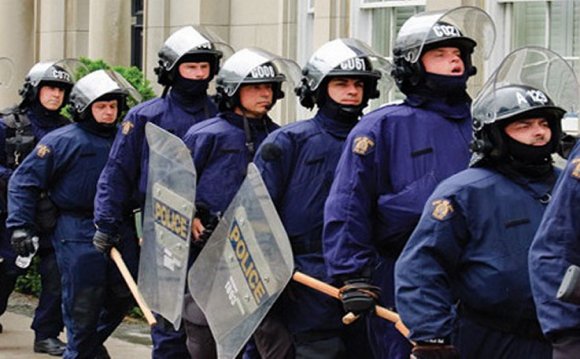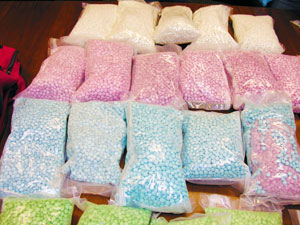 2011/2012 Major Investigations
Once again, intelligence-led policing was at the forefront of many of our successful investigations in 2011/12. From seizing one of the largest amounts of drugs in RCMP history in Saskatchewan to the arrest of an organized crime group conducting point of sale frauds, it certainly has been a busy year for "F" Division and our partners as we continue disrupting crime groups and criminal activities in Saskatchewan.
Project Faril Seizure
Project FARIL - In April, 2011, the Regina Integrated Drug Unit entered into a six month criminal investigation in partnership with the United States Department of Homeland Security and Drug Enforcement Administration. Through this joint investigation it was learned that a criminal organization based in British Columbia was using an unmanned border crossing along the Montana / Saskatchewan border to transport cocaine into Canada from the United States and export marihuana and ecstasy into the United States from Canada using vehicles with sophisticated hidden compartments.
The investigation involved cooperation among several law enforcement agencies and a significant number of personnel throughout the United States and Canada. It resulted in the seizure of $380, 000 CAD, 441 kilograms of cocaine, 29 kilograms of Benzylpiperazine (BZP), 12 vehicles, and the arrest of 17 individuals both in the United States and Canada. The investigation is ongoing and more charges are expected.
This represents the largest seizure by the Regina Integrated Drug Unit in Saskatchewan and will go a long way in ensuring that Saskatchewan residents and Canadians are protected from the criminal activities and the health and safety risks associated with the production and trafficking of illegal drugs.
Working together on Project FARIL
▪Regina Integrated Drug Unit
▪RCMP Calgary Drug Section
▪Greater Vancouver RCMP Drug Section
▪RCMP South East District Drug Section (Kelowna)
▪RCMP Vernon Task Force
▪RCMP Prince George Drug Section
▪RCMP "F" Division Integrated Border Enforcement Team
▪"F" Division Integrated Proceeds of Crime
▪Department of Homeland Security
▪United States Drug Enforcement Agency
IN THE MEDIA
Project FARIL was featured prominently in the Regina Leader Post as part of an in-depth series that profiled the work conducted by the members involved in the investigation.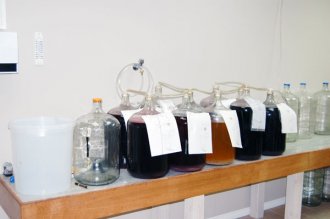 Veteran Leader Post crime reporter Barb Pacholik was granted exclusive access to follow the investigation as it occurred. The public, through Barb's stories, gained new insight and appreciation into the work of RCMP members across the province during a detailed, multi-agency investigation that crossed international borders.
Project FAPSIS - The Saskatchewan Integrated Child Exploitation Unit (ICE) initiated an online internet investigation into the activities pertaining to the possession and distribution of child abuse images in the province. Between February and April 2011, police executed nine search warrants resulting in seven men being charged with possession and distributing child pornography.
The Saskatchewan ICE Unit is comprised of investigators from the RCMP, Regina Police Service, Saskatoon Police Service, and Prince Albert Police Service.
Project F-FOLSOM was a nine month investigation targeting individuals responsible for distributing cocaine in Saskatoon and communities in rural Saskatchewan. Saskatchewan Combined Forces Special Enforcement Unit (CFSEU) worked closely with many specialized units from both the RCMP and the Saskatoon Police Service throughout the investigation. Special assistance was also received from Nipawin Detachment, Calgary Police Service, Vancouver Police Department, and the Financial Transactions and Reports Analysis Centre of Canada.
Commercial Crime Section - "F" Division Commercial Crime Section (CCS) successfully investigated and arrested an organized crime group from Quebec that was conducting point of sale terminal frauds and fraudulent credit card spending throughout the province. The financial industry has advised that as a result of this investigation, this type of criminal activity was dramatically reduced in the province.
Economic Integrity Priority
The RCMP will focus on preventing, detecting, and determining criminal activity that affects the Canadian economy; building awareness around crimes that affect the economy; and educating Canadians on how to protect themselves from becoming victims of economic crime.
File Hills First Nations Police Service - On June 2, 2011, members of the Regina RCMP Southern Enforcement Response Team (SERT), Fort Qu'Appelle RCMP, and the File Hills First Nations Police Service executed a search warrant at a residence on the Okanese First Nation after conducting a joint investigation regarding the trafficking of marihuana in the community. Two adults were arrested at the residence. Marihuana, cash, and prescription drugs were seized.
Fraud Awareness Month
Fraud Awareness Month is a partnership between CCS, Regina Police Service, Saskatoon Police Service, Saskatchewan Financial Services Commission, and the Saskatchewan Association of Chiefs of Police to bring attention to and educate the public on a number of fraudulent activities. A major vehicle employed this year was Internet advertising. This facilitated an exponential number of citizens being exposed to our awareness messages.
Border Seizure – Alcohol
"F" Division Border Integrity Units work to ensure we have an integrated and coordinated approach to dealing with matters of national security, criminal, and organized crime activity at the Canadian border. Investigations conducted by Border Integrity Units are significant because the sale of counterfeit merchandise or contraband tobacco diverts Canadian dollars away from legitimate Canadian businesses and government tax-funded programs which benefit all Canadians. In many cases, the proceeds of the sale of counterfeit goods directly finances organized crime. These items can also pose a threat to the public as they are not screened for safety by Health Canada.
Throughout 2011, the Regina Border Integrity Section (RBIS) conducted twenty-two new Intellectual Property Crime investigations. These investigations are focused on consumer protection encompassing the criminal infringement of the Copyright Act, Trademark Act, and fraud in relation to the Criminal Code. The types of investigations included counterfeit pharmaceuticals, clothing, and electrical components which have a direct impact on public safety, result in financial loss to the federal government, and have direct links to funding organized crime. In 2011, over nineteen hundred counterfeit items were seized with an estimated street value of nearly $100, 000. Several persons were charged and convicted under the Copyright Act and the Criminal Code.
In regards to the Customs and Excise mandate, RBIS led two major investigations. The first resulted in the seizure of over two hundred thousand illicit cigarettes. The accused faces both federal and provincial fines of just under $200, 000.
The second investigation ended in the seizure of 621 liters of "mash" (unprocessed alcohol). The production and sale of unregulated distilled liquor directly impacts the health and safety of the general public. The accused was sentenced to a $10, 000 fine.
Saskatoon Border Integrity Unit (SBIU), along with our partners, the Canada Border Services Agency and Saskatchewan Finance, initiated an investigation into the illicit sale of contraband tobacco resulting in the largest contraband tobacco seizure ever made in Saskatchewan. This investigation began in early 2012 and has resulted in search warrants and seizures of nearly five hundred thousand cigarettes and mandatory minimum provincial and federal fines in excess of $200, 000.
SBIU made several outreach efforts with our partners during the 2011 year. We provided presentations on the illicit manufacturing and distribution of contraband tobacco to several detachments and approximately 130 officers with the Saskatoon Police Service.
Source: www.rcmp-grc.gc.ca
INTERESTING VIDEO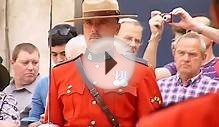 Royal Canadian Mounted Police-Gendarmerie royale du Canada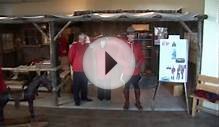 RCMP Uniforms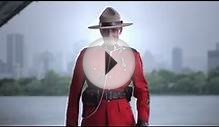 The Uniform
Share this Post