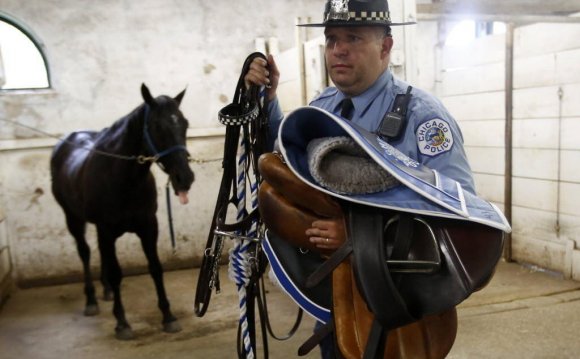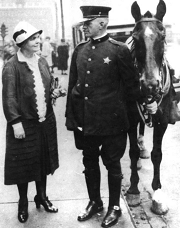 The Chicago Police Department Mounted Patrol Unit is part of the Special Functions Section which is under the command of the Bureau of Strategic Deployment.
The Mounted Patrol Unit was reintroduced after a 25 year absence in 1974.
The Mounted Patrol Unit offices, training facility, and stables are strategically located to downtown Chicago at 7059 South Shore Drive situated within the South Shore Cultural Center.
The Mounted Patrol Unit is commanded by:
1 Lieutenant
4 Sergeants
27 Mounted Patrol Officers

Initially, all mounted personnel must successfully complete a 14-week training program, but typically 50% of officers who try out for the Mounted Patrol Unit fail to complete the training course. Additional in-service training for assigned unit personnel is conducted on an annual basis to help ensure officers stay current on strategies and methods associated with their function.
The Mounted Patrol Unit currently houses 32 horses (geldings) which are acquired by the Chicago Police Department through purchases and donations. To qualify a horse for duty, they are chosen for uniformity – alike in appearance, size and temperament. Once the horse is chosen, they are put through an extensive training process to ensure they are capable of meeting the service needs of the unit.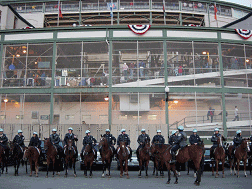 In addition to special events that occur around the city all year long, the Mounted Patrol Unit also conducts daily patrols in several areas of downtown Chicago, including the lakefront, the Museum Campus, Lincoln and Grant Parks, and the shopping areas of North Michigan Avenue and State Street.
There are many benefits of patrol on horseback. These include visibility for an officer to see over crowds or situations as well as for increased perception of police presence when a person can see an officer in a crowd. They provide mobility, many times allowing an officer to get to a scene faster and more efficiently than on foot or in a vehicle. They are Ambassadors of Good Will and encourage approachability by members of the public, since many people love animals or are curious about horses.
The Mounted Patrol Unit is often used for crowd management. Some of the benefits of using the mounted patrol unit in a crowd include enabling an officer to assess a crowd and its actions, eliminating face to face confrontation between a citizen and a police officer, providing a calming effect on crowds in tense situations, and providing a strong police force multiplier since one mounted patrol officer equals 10 footed police officers.
The Mounted Patrol Unit provides a vital function in all types of situations, ranging from large-scale planned and unplanned events to small community gatherings. Overall though, this unit presents a positive image of the Chicago Police Department and the City of Chicago.
The Mounted Patrol Unit offers their attendance a various events throughout the city. If you would like to request the appearance of the Mounted Patrol Unit at your event, please print and fill out the Request for Mounted Patrol Unit Appearance form and mail it, or fax it, to the Chicago Police Department Mounted Patrol Unit contact information provided on the form.
Source: portal.chicagopolice.org
INTERESTING VIDEO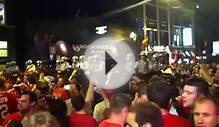 Chicago mounted police clearing the crowd on Clark street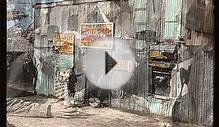 Hellraisers Journal: Mounted Chicago Police Attack ...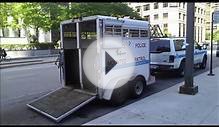 Chicago Police Department: Mounted Patrol
Share this Post