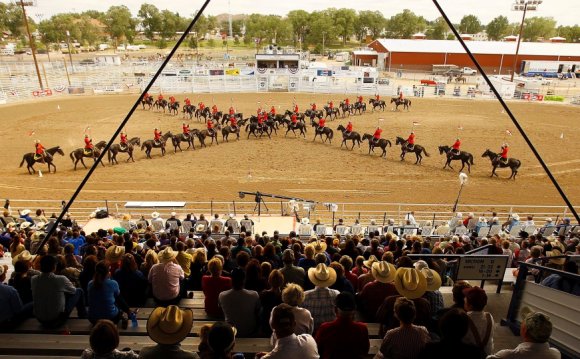 Since 1988, the world famous Musical Ride Branch has proudly offered a two week Mounted Police Seminar (MPS) to outside Mounted Law Enforcement Units. The seminar takes place three times a year, between February and April in Ottawa, Ontario at the Canadian Police College, Musical Ride Stables. During the seminar, qualified staff/instructors, who are responsible for training all our horses and riders, are available to you. By opening our doors to our national and international law enforcement partners, the RCMP Musical Ride Branch gives qualified candidates the opportunity to receive free equitation training, with the full use of our facilities, horses and trainers at our equestrian center.
There is no charge for the seminar, however, candidates are responsible for their own travel costs, including transportation to and from the seminar, accommodations, meals and vehicle rentals if necessary. Free parking is available for course candidates at the Canadian Police College (CPC) where the seminar takes place. Meals can also be purchased on site at the cafeteria. Candidates are free to choose their accommodations, however, special rates can be obtained for local full service hotels conveniently located near the seminar and within walking distance to shopping and restaurants.
Please note that we can assist those who wish to make booking arrangements under the name of the Mounted Police Seminar. As a cost saving option, candidates may choose to room in pairs. The approximate cost for a double room is $100.00 CAD per night.
During each seminar riders will receive training on basic dressage movements along with an introduction to jumping techniques. Our teaching and riding follows classical training, so only English style equipment is used. Please note that candidates are responsible for all stable duties, which includes feeding the horses, grooming, cleaning stalls, tack, and etc. The Musical Ride Branch offers its services in both of Canada's official languages (French and English).
To qualify for the seminar, candidates must meet one of the following criteria:
Be a member of a full-time accredited mounted unit within their police department, OR
Participate in a part-time and/or volunteer mounted law enforcement program.
The RCMP Musical Ride Branch reserves the right to accept or refuse any applicant(s), grant special requests, or make any change(s) to the selection criteria.
All requests sent (see attached form) to the Musical Ride Branch will be reviewed and entered on a master list. Selected candidates will be contacted and notified of the date of their seminar. Candidates will be assigned a spot in the seminar on a first-come, first-served basis, with priority given to those who meet the criteria listed above.
Application forms of candidates who applied and were not selected will be retained and given priority for the following year. Please note, candidates must re-apply each year in order to be considered.
Note
The RCMP Musical Ride Branch will only contact applicants selected for one of the three seminars offered each year. Applicants who were unsuccessful will not receive further correspondence.
*CANDIDATES WHO WERE NOT ACCEPTED MUST APPLY EVERY YEAR*
Every MPS is comprised of members from many different mounted law enforcement units. The seminar provides an excellent opportunity to exchange and share equine information as well as training methods. It also provides an important link to other police organizations.
For more information on our Mounted Police Seminar contact us at: (Country code) 613-998-0754
Additional Information:
Proper riding apparel (i.e. boots and breeches or leather chaps/leggings as well as a riding helmet) is mandatory for the seminar.
If you wish to take photographs or to attend any formal functions, dress uniform should be worn.
All riding will take place inside a heated riding school, however, winter in Ottawa can be quite cold with the potential for heavy snow, so warmer clothing should be considered for extracurricular activities that may occur during the Feb/Mar courses. The April course will be somewhat warmer (spring weather).
Do not bring firearms into Canada.
Report to Building "E" @ 08:00 hrs on first morning of seminar.
Hours of instruction will be from 08:00hrs to 16:30hrs Monday to Friday.
MPS participants will be required to sign a waiver of liability.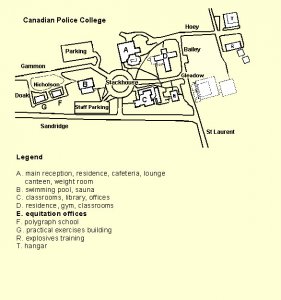 Musical Ride Centre address/location:
RCMP Musical Ride Branch
1 Sandridge Rd.
P.O. Box 8900
Ottawa, Ontario,
CANADA, K1G 3J2
The Musical Ride riding school is fully heated, while its large windows welcome the morning sun. It is also equipped with a full sound control room, speakers, and a large seating area (bleachers) on the second floor behind a full glass wall for any visitor(s).
Source: www.rcmp-grc.gc.ca
INTERESTING VIDEO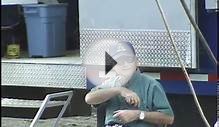 1997 Royal Canadian Mounted Police - Musical Ride (RAW ...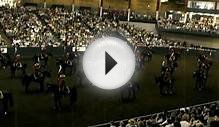 Royal Canadian Mounted Police Musical Ride (part 2)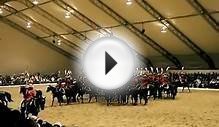 Royal Canadian Mounted Police Musical Ride Topsfield Fair 2012
Share this Post