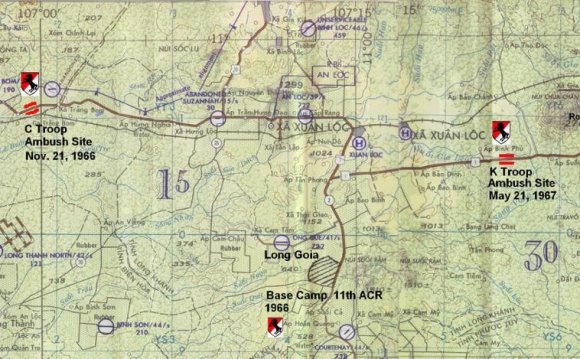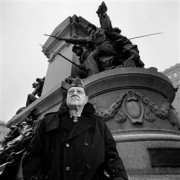 Medal of Honor Recipients
The Blackhorse Family is proud to have three Medal of Honor Recipients: Jerry Wickam, Harold Fritz and Rodney Yano. This is the highest award for valor in action against an enemy force for individuals serving in the Armed Services of the United States of America.
Our Medal of Honor Recipients are honored not just by their Blackhorse Brethern, but through various Halls, Fields, Homes, and other facilities named in their honor. Feel free to visit the guest house at Fort Knox named after Jerry Wickam, or the Yano Driving Range, Yano Hall at Fort Rucker, Yano Library at Schofield Barracks, and Fritz Field at Fort Irwin as tributes to these men who "distinguishes himself …conspicuously by gallantry and intrepidity at the risk of his life above and beyond the call of duty while engaged in an action against an enemy of the United States…" (Wikipedia).
Harold A. Fritz
Rank and organization: Captain, U.S. Army, Troop A, 1st Squadron, 11th Armored Cavalry Regiment. Place and date: Binh Long Province, Republic of Vietnam, 11 January 1969. Entered service at: Milwaukee, Wis. Born: 21 February 1944, Chicago, 111. Citation: For conspicuous gallantry and intrepidity in action at the risk of his life above and beyond the call of duty. Capt. (then 1st Lt.) Fritz, Armor, U.S. Army, distinguished himself while serving as a platoon leader with Troop A, near Quan Loi. Capt. Fritz was leading his 7-vehicle armored column along Highway 13 to meet and escort a truck convoy when the column suddenly came under intense crossfire from a reinforced enemy company deployed in ambush positions. In the initial attack, Capt. Fritz' vehicle was hit and he was seriously wounded. Realizing that his platoon was completely surrounded, vastly outnumbered, and in danger of being overrun, Capt. Fritz leaped to the top of his burning vehicle and directed the positioning of his remaining vehicles and men. With complete disregard for his wounds and safety, he ran from vehicle to vehicle in complete view of the enemy gunners in order to reposition his men, to improve the defenses, to assist the wounded, to distribute ammunition, to direct fire, and to provide encouragement to his men. When a strong enemy force assaulted the position and attempted to overrun the platoon, Capt. Fritz manned a machine gun and through his exemplary action inspired his men to deliver intense and deadly fire which broke the assault and routed the attackers. Moments later a second enemy force advanced to within 2 meters of the position and threatened to overwhelm the defenders. Capt. Fritz, armed only with a pistol and bayonet, led a small group of his men in a fierce and daring charge which routed the attackers and inflicted heavy casualties. When a relief force arrived, Capt. Fritz saw that it was not deploying effectively against the enemy positions, and he moved through the heavy enemy fire to direct its deployment against the hostile positions. This deployment forced the enemy to abandon the ambush site and withdraw. Despite his wounds, Capt. Fritz returned to his position, assisted his men, and refused medical attention until all of his wounded comrades had been treated and evacuated. The extraordinary courage and selflessness displayed by Capt. Fritz, at the repeated risk of his own life above and beyond the call of duty, were in keeping with the highest traditions of the U.S. Army and reflect the greatest credit upon himself, his unit, and the Armed Forces.
Source: blackhorse.org
INTERESTING VIDEO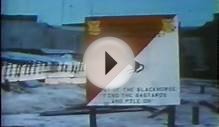 11th Armored Cavalry Regiment in Vietnam Pt. 3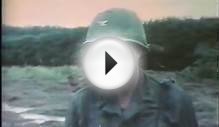 11th Armored Cavalry Regiment in Vietnam Pt 2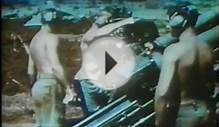 Vietnam,11th Armored Cavalry Regiment part 2
Share this Post