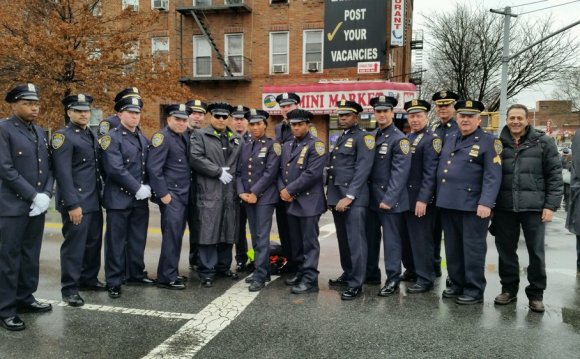 A bystander who was shot by a plainclothes officer during an undercover operation Friday involving the NYPD in Mount Vernon has died.
Bystander Felix Kumi, 61, of Mount Vernon died Saturday morning at Jacobi Medical Center just before 1 a.m.
A second suspect was arrested Saturday; one man was arrested Friday.
Jeffrey Aristy, 28, of the Bronx, was arrested and charged Saturday with criminal sale of a controlled substance and criminal sale of firearms. The second suspect, 37-year-old ex-con Alvin Jamar Smothers is in custody and hospitalized at Jacobi Hospital with gunshot wounds.
The shooting happened at about 4 p.m. Friday near Beekman Avenue as part of a long-term firearms operation. A cloudless Friday afternoon was suddenly interrupted by a hail of gunfire in Mount Vernon where neighbors say they heard more than a dozen shots ring out.
"I hear boom, boom, boom, boom, six shots, " a resident said.
On Friday, an undercover officer was contacted by Aristy who told the officer that he had guns for sale, according to the New York City Police Department. They met in the Bronx, and police said Aristy got into the undercover officer's car and told him to drive to Mount Vernon.
They parked at Beekman and Tecumseh Avenues, and Smothers got in and pointed a gun at the officer's head while demanding money, police said. The officer handed him money and Smothers then tried to flee. The officer signaled for backup and chased the suspect, who pointed a gun toward the officer.
The officer fired at him, hitting him three times in the torso. At that point, Kumi, who had been standing behind the suspect, was hit in the torso. Kumi was taken to Jacobi where he died early Saturday.
Smothers also was taken to Jacobi where he remained Saturday. The officer was uninjured. Aristy fled, but was in custody Saturday.
NYPD Commissioner William Bratton expressed condolences to Kumi's family in a statement Saturday. "I wish to express my profound sorrow and sympathy to the family of Felix Kumi, an uninvolved bystander who was struck and killed by police gunfire during an undercover gun-buy operation last night, " it said. "Mr. Kumi was blameless, and this tragedy has tested and tried his family. I pray that they may find comfort in their hope of resurrection and awakening, and I tender the Department's support and service in their grief."
Police are now working with the Westchester District Attorney's office and Mount Vernon police as they continue their investigation.
Source: abc7ny.com
INTERESTING VIDEO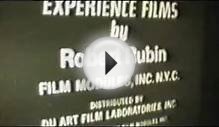 Mt Vernon New York Police Department Training Video 1968 2 ...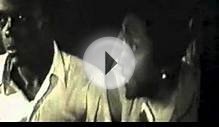 Mount Vernon New York Police Department Training Videos c.1968
Share this Post