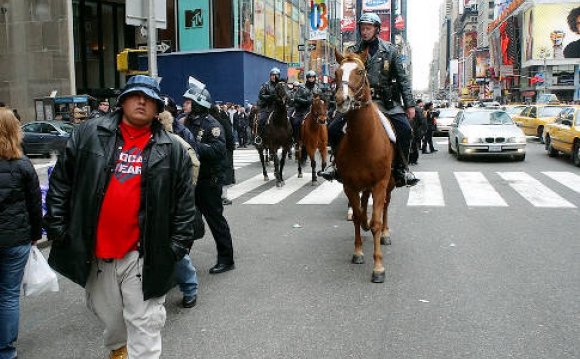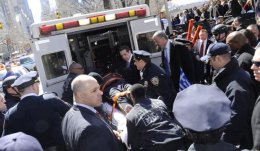 Barry Williams/for New York Daily News
Andrew Cuomo and Bill de Blasio seen with the injured NYPD officer as he is brought into an ambulance.
Barry Williams/for New York Daily News
(L-R) Public Advocate Letitia James (in blue), Mayor Bill de Blasio, Chuck Schumer, and, Gov. Andrew Cuomo (right, with flag) walk in the Greek Independence Day Parade March 29, 2015.
Christie M Farriella/for New York Daily News
A cop with the NYPD's Mounted Unit was bucked off the horse he was on when the animal was spooked by music from a parade on Sunday, police said.
A spooked horse sent a cop from the NYPD's mounted unit crashing onto the pavement, with the mayor and governor then rushing to his side, at the Greek Independence Day parade Sunday.
The officer, identified in a tweet from the chief of the Special Ops Division as Kenny Dorn, was bucked from his steed, Murphy, when the horse got spooked by a band along the parade route at Fifth Ave. and E. 68 St., police said.
Sometimes rivals Mayor de Blasio and Gov. Cuomo together rushed to the cop as he lay on a gurney.
Barry Williams/for New York Daily News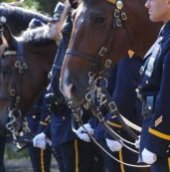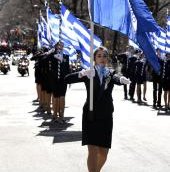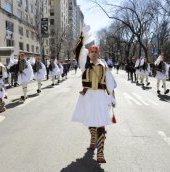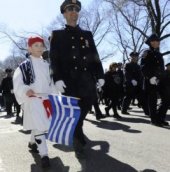 Source: www.nydailynews.com
INTERESTING VIDEO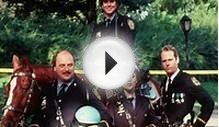 Nypd Mounted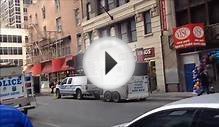 NYPD ESU, K-9, Bomb Squad, Mounted, and Other Special ...
Share this Post