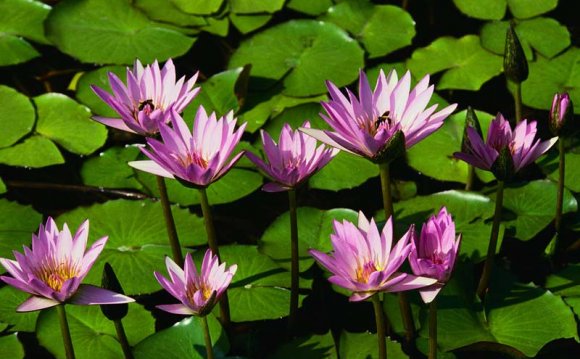 Cavalry Portfolio Services Defeated in Summary Judgment and Hearing Ordered for Sanctions Due to Counsel's Frivolous Conduct
By: Robert J. Nahoum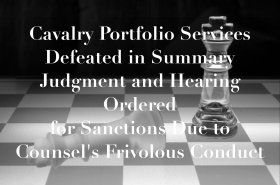 In a debt collection lawsuit, the Plaintiff (the party bringing the lawsuit) always has the burden to prove that the Defendant (the party being sued) is responsible for the debt. To meet this burden, a junk debt buyer like Cavalry Portfolio Services must prove that (1) it has the right to sue; (2) the debt is attributable to the defendant; and (3) that the amount sued for is correct. It is never the burden of the Defendant to prove that he or she does not owe the debt.
To prove that a debt buyer owns the debt (called "standing"), it must show how it came to acquire ownership of the debt. The sale of a debt from a creditor to a debt buyer or from one debt buyer to another is memorialized through an "assignment" in which the original creditor "assigns" ownership (and the right to collect the debt) to a new creditor (called an "assignee").
Often, debts are sold and resold over and over again to a number of subsequent debt buyers. When this happens, the debt buyer must prove each and every assignment by showing a "chain of title" reaching all the way back in history to the original creditor.
A recent debt collection lawsuit brought by infamous debt buyer Cavalry Portfolio Services against a Suffolk, County New York consumer was dismissed because Cavalry failed to prove its standing.
Cavalry argued to the court on its motion for summary judgment that it was entitled to judgment against the consumer as a matter of law with even needing a trial. The court disagreed and held that
"Addressing plaintiff's motion first, the motion is plainly deficient on its face. In order to make out a case for granting it summary judgment, plaintiff must make a prima facie showing of entitlement to judgment, as a matter of law, through submission of proof in proper evidentiary form of defendant's liability to the plaintiff. […]Plaintiff's motion fails the test. Among other defects, the motion fails to lay a proper business record foundation for submission of the [original creditor] cardholder agreement, the bank's credit card statements, and the chain of assignments which purportedly document defendant's indebtedness to the plaintiff.
When such deficiencies are considered together with defendant's sworn opposition, it is difficult to understand why plaintiff s current counsel continues to press forward with the instant motion. As defendant's opposition amply demonstrates, he settled his indebtedness with the original creditor's agent […] months before this action was commenced. Plaintiff makes no claim that notice of the alleged assignment was given to defendant prior to the date he settled and paid his indebtedness. Absent proof that defendant was given notice of the alleged assignment before he settled the underlying debt with the original creditor's agent, that payment extinguished and discharged the indebtedness, and relieved him 'from all liability to the assignee.'"
What's notable about this decision is not that Judge Michael A. Ciaffa denied Cavalry's motion for summary judgment but that he took the next step to punish Cavalry's attorney for frivolous conduct. In so doing judge Ciaffa wrote, "Since defendant's submission raises substantial questions whether plaintiff s attorneys satisfied their obligations under Rule 130 in commencing the action (Anne M. Thomas, Esq) and in filing the instant motion (Danielle C. Choi, Esq), a hearing on defendant's request for sanctions is ordered."
Source: nahoumlaw.com
Share this Post