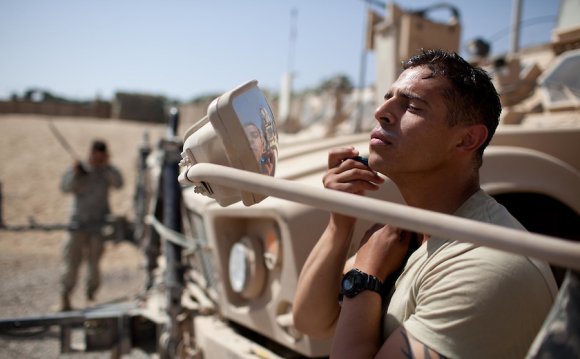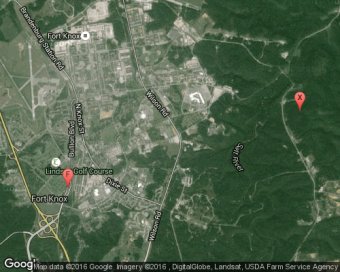 Fort Knox (2) (1918-Present) - Established Jan 1918 as Camp Knox and named for Major General Henry Knox the nation's first Secretary of War. Renamed Fort Knox in G.O. 1, 30 Jan 1932. Active military installation.
Fort Knox (2) History
At the beginning of World War I Congress initially leased 10, 000 acres in the vicinity of Stithton. On 25 Jun 1918, Congress allocated $1.6 million to purchase 40, 000 acres. Construction of the camp facilities began in July 1918, but was cut short by the Armistice in November 1918 and by Army strength reductions in 1921-1922. The post was closed as a permanent installation in 1922, but continued to serve until 1932 as a training center for the V Corps area, for reserve officer training, Citizens Military Training Camps, and for the National Guard.
Congress designated Camp Knox as a permanent garrison on 1 Jan 1932, and changed the name to Fort Knox. On 16 Jan 1932 the 1st U.S. Cavalry Regiment arrived at Fort Knox and traded its horses for combat cars and was joined in 1936 by the 13th U.S. Cavalry Regiment, which in turn traded its horses for tanks and then comprised the 7th Cavalry Brigade (Mechanized).
In 1936 the U.S. Treasury Department began construction of the U.S. Bullion Depository at Fort Knox. The Gold Vault opened in January 1937.
The Armored Force was born on 10 Jul 1940, with the Headquarters, Armor Force and the Headquarters, I Armored Crops established at Fort Knox. On 15 Jul 1940, the 7th Cavalry Brigade (Mechanized) became the 1st Armored Division.
During the war the U.S. Bullion Depository continued to operate at Fort Knox, receiving more and more shipments of the country's gold reserves. The Gold Vault was also used to store and to safeguard the English crown jewels and the Magna Carta, along with the gold reserves of several of the countries of occupied Europe. On 26 Dec 1941, the Gold Vault also received the original documents of the Constitution, the Bill of Rights, and the Declaration of Independence for safekeeping. These historic documents left Fort Knox on 1 Oct 1944, and were returned to Washington DC for public display.
The Armored Force School and the Armored Force Replacement Center were officially established at Fort Knox 1 Oct 1940. The school trained armored force soldiers in military fundamentals and in specific areas such as tank gunnery, armor tactics, communications, and maintenance. As the armored force grew and the U.S. entered World War II, the school expanded proportionately. From an initial cadre of 155 officers and 1, 458 enlisted men in October 1940, the school grew to more than 700 officers and 3, 500 enlisted men by May 1943. The school alone used more than 500 buildings, many of them "temporary" wooden structures built to meet the...
Source: www.fortwiki.com
INTERESTING VIDEO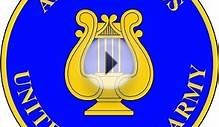 To Arms - U.S. Army Music Bugle Calls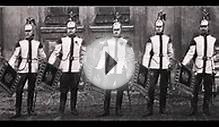 Cavalry Allure (bugle call) 1906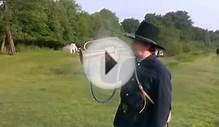 Bugle Calls
Share this Post