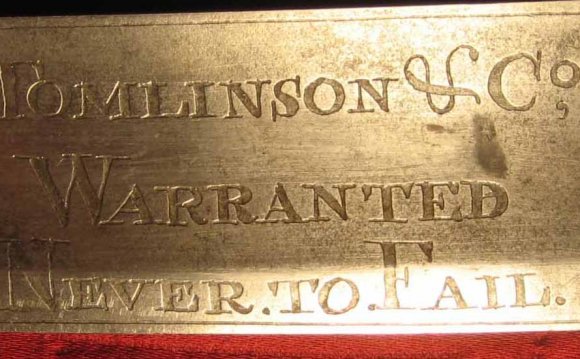 link="#004080" vlink="#004080" alink="#800080">



225.00US
(225.00CAN)
SWD-14

Images:

1. Sword beside Scabbard

2. Detail of Hilt

3.

4.

This is a beautiful replica sword with its wide sweeping blade and stirrup grip. It was indeed an extremely effective cutting sabre, so much so that the Prussians adopted it near the end of the Napoleonic wars. It also found favour with the United States. The US dragoon pattern for the War of 1812 was identical to this sword except the scabbard was blackened. Even the Mexican Army received this sword in the 1830s in the form of British Army surplus.

This said it is most famous for its use by Britain's light dragoons and hussars in the Peninsular war and the Battle of Waterloo. So nasty were the wounds received from this sword that the French lodged a complaint to the British that the sabre was inhumane.

Light Dragoon, c.1805 (Pyne)

The steel hilt of the reproduction is very well executed with smooth junctions. The black leather grip has very well defined ribbing making it a superior copy. The smart-looking 33 inch blade is made of high carbon "spring" steel. This sword comes with a well-constructed steel scabbard with two suspension rings. A great addition to your British sword collection! Do not let the amazingly affordable price fool you. This is a very well made sword.

13th Light Dragoons, 1812 (Parks Canada - photo P. Fortier)
Shipping Information... We send our swords UPS Standard to our clients in the continental United States and Canada. For one sword, we charge 16.00US (22.00 CAN) for shipping, insurance, and handling. Please add 8.00US (12.00CAN) for each additional sword.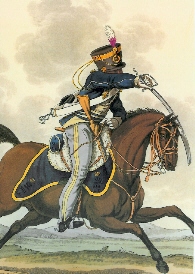 Prices for the United Kingdom and countries in Europe (EU members) are: 89.00CAN (approx. 58.00EUROs or 39.00UK pounds) UPS Courier, or 45.00CAN surface post. For other clients outside North America we need to quote you on shipping.
Shipments to ALL destinations please allow one to two weeks for delivery after the order has been processed (two to three weeks international surface post). Please note the postal departments of some countries (Spain and Australia) do not handle items above 1 metre in length. Alternate (more expensive) courier arrangements have to be made in these cases. France, Germany, and the UK have no such postal handling restrictions.
Taxes, Duties, Restrictions, etc... For Canadian residents please add 5% GST and for Ontario residents an additional 8% PST. For United States residents there is no duty, restrictions, brokerage fees, or taxes on your sword orders when shipped through UPS.
International clients outside North America please contact your customs department to determine fees, taxes, and restrictions. When inquiring to your government please note that the sword you wish to import is a historic replica and has no sharp edges. We have shipped our swords to over 18 different countries.
- Click Here for FAX Order Form -
Source: www.militaryheritage.com
INTERESTING VIDEO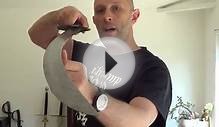 The 1796 light cavalry sabre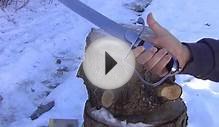 Cold Steel 1796 Light Cavalry Saber Review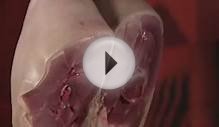 Cold Steel - 1796 Light Cavalry Saber
Share this Post