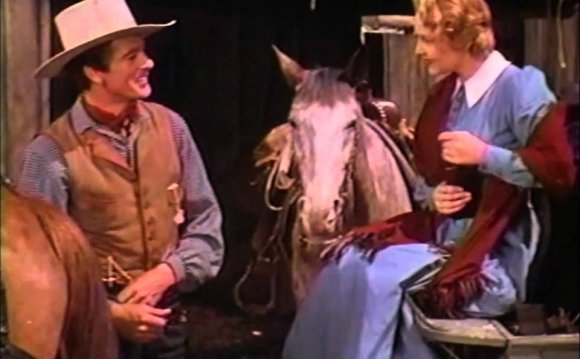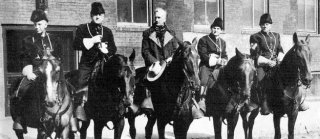 Maybe they got the idea from Atlanta, which had just staged a grand premiere for Gone With the Wind.
The year was 1940, and the businessmen of the State Street Council were looking for ways to promote Chicago. It was decades before anybody would – or could – call the Midwest "flyover country." Yet to many people on the East or West coasts, Chicago was simply the place where you had to change trains.
So now Chicago would host its own Hollywood premiere. And if that little Southern town had gotten GWTW, Chicago would get Cecil B. DeMille.
DeMille was Hollywood's greatest showman, known for his historical blockbusters. His latest movie was an epic of the Canadian Mounties called North West Mounted Police. The stars were Gary Cooper and Madeleine Carroll, supported by the customary cast of thousands.
DeMille couldn't help noticing all the press that Atlanta premiere had received. He enthusiastically embraced the State Street Council's proposal. His world premiere would be tremendous . . . stupendous . . . the most spectacular event to hit Chicago since the World's Fair!
On the afternoon of the October 23, DeMille, his stars, and the rest of the movie people arrived at North Western Station. The publicity drums had been beating for weeks, and a crowd of over 10, 000 was on hand to see them. Led by horsemen dressed in Mountie uniforms, the Hollywood party paraded to City Hall so they could be officially greeted by Mayor Kelly.
Later that evening, DeMille and company were the honored guests at a Palmer House banquet. Entertainment was provided by three sets of singers, comedy vets Laurel & Hardy, and comedy rookie Red Skelton. DeMille gave a speech about how his movie would help bring together "the two great English-speaking nations of North America." The festivities closed with Cooper, Carroll, and other players acting out scenes from the movie.
At 7:30 the next evening, the Hollywood group gathered at the WGN radio studios in the Tribune Tower. They broadcast a special program to a nationwide audience, with short-wave transmissions beamed into the more remote regions of Canada.
Then came another parade, from the Tribune Tower to State Street, for the actual first-run of the movie. The film was being shown simultaneously at both the Chicago and the State-Lake theaters. Two theaters at once – that was another special bonus!
DeMille and his troupe left the next day. North West Mounted Police made a pile of money at the box office, but critics consider it one of DeMille's lesser films. Still, the two days had been a lot of fun. And for many years afterward, Chicagoans fondly remembered the excitement of the city's first Hollywood premiere.
Source: www.wbez.org
INTERESTING VIDEO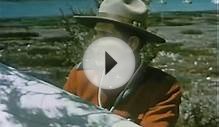 Northwest Trail (1945) - Full Movie, Watch Westerns ...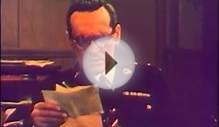 Northwest Trail COLOR western movie full length online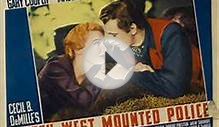 LUX RADIO THEATER: NORTHWEST MOUNTED POLICE - OLD TIME RADIO
Share this Post